CUTRIN.LT - PROFESSIONAL HAIR CARE PRODUCTS FOR YOU
Our history and experience goes back more than 25 years in successfully representing top quality brands. The professional hair cosmetics of the Finnish manufacturer Cutrin are perfect for the care of Lithuanian thin hair and sensitive scalp in Lithuanian climatic conditions. Danish IdHAIR cosmetics are nourishing, shine and elastic hair care products.

Also, realizing that hairdressing scissors and hairbrushes are the main tools of a hairdresser, we bring here the best of the world's tools! Japanese professional hairdressing scissors manufacturer Kasho. Ergonomic, practical, durable hair brushes Ibiza Hair and Regincós, which are not just tools, but excellent hair care products that allow you to create healthy and beautiful hair.

Assessing the precious time of hairdressers, we also took care of other necessary work tools, from hair clips to hairdressing equipment and disinfectants. We want the hair stylist to be able to confidently choose everything in one place and be proud of every tool in their set. That the hair care products he uses would delight the client with the result and encourage them to keep coming back!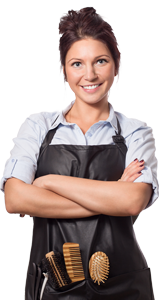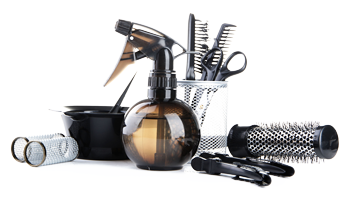 Are you a professional?
Register and buy online at prices and
conditions for professionals!
Start registration